Charlie Evans
It is 10:00am on Saturday morning as I write this. I have just sauntered through Aberystwyth's town centre, really to take in the air as I despair at what has become of Wales. However, this walk did not bring much relief. Boarded up shops. No-one to be seen. The Council's "Stay Home Save Lives" banners recycled and plastered everywhere. This being a county where there has been next to no coronavirus in this "second wave" outside its student and hospital communities. In fact, Ceredigion never had a first wave.
I peruse the various supermarkets to try and find some semblance of normality yet find book aisles blocked off with hazard tape, and everyday hardware aisles closed off. Every store is doing something different- for it has not had any guidelines from Welsh Government. Some have no deodorant. Some without flowers and birthday cards. All without any phone chargers. Halloween has all but ended.
Of course the control of what you read and what festivals you celebrate were often the activities of fascist, communist and theocratic regimes. But now it's the policy of Wales' Labour Government.
Tonight in bordering counties such as Herefordshire and Shropshire, households and extended households and people blissfully ignoring the "rules" will wine and dine in their pubs, bars and restaurants. 10pm close-time now seems like a luxury. Even in Tier 3 Merseyside you can go out for a family meal. That of course is the danger of all of this- you come to accept that 10pm curfews are normal because we ourselves are going through something much more cruel.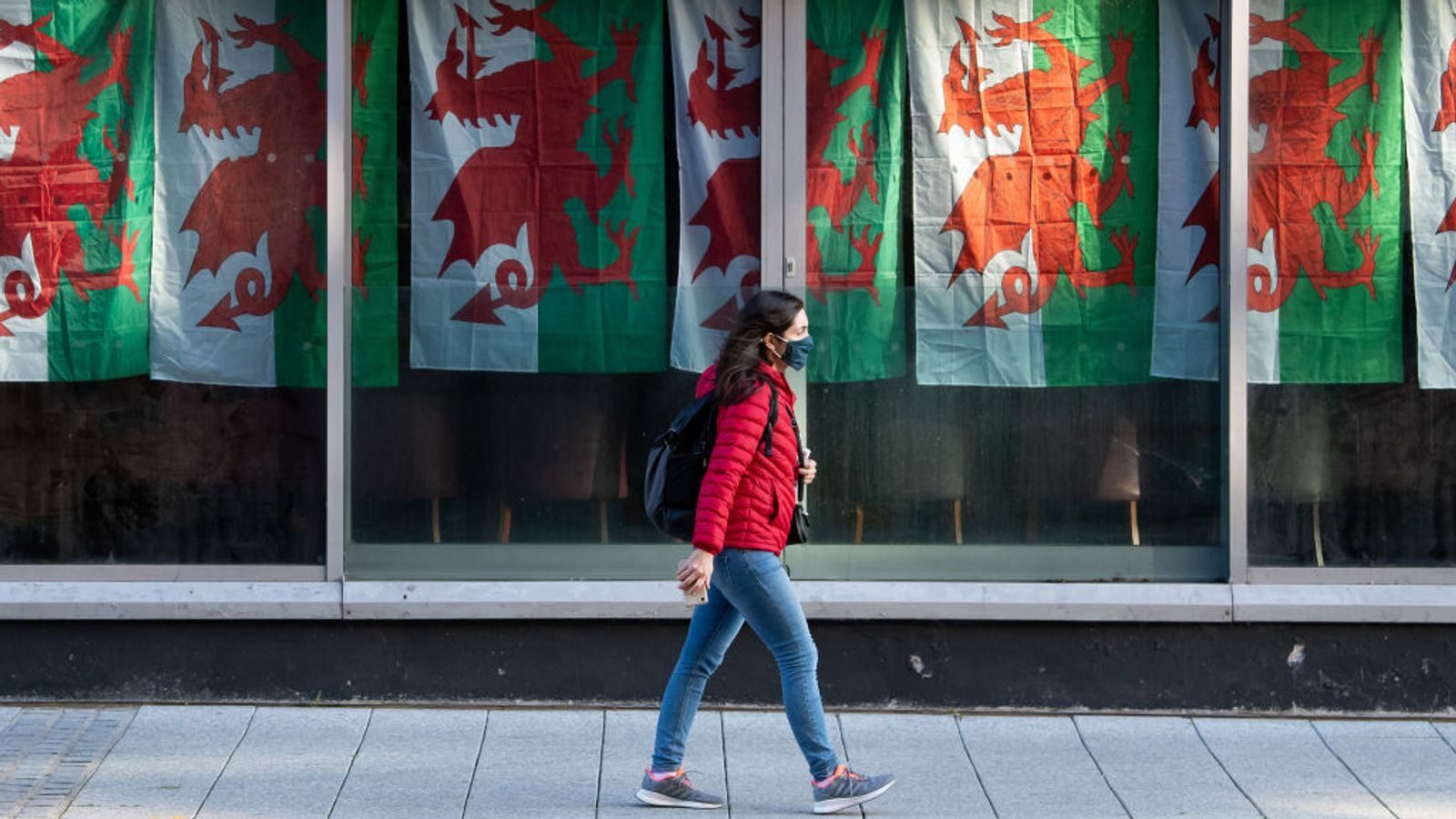 Those of us stuck indoors will watch programs like Strictly Come Dancing, filmed with small audiences over the border, and of course the Wales game to bring some relief from our collective house imprisonment. Next I am sure the Welsh Government will only show us the highlights of rugby matches and fix them to ensure Wales wins, and Welsh Labour will celebrate it as a vindication of their regime.
None of this normal.
Of course, I could lament the sheer banality of this Government- of an out-of-touch elite imposing its restrictions on an unsupportive public. The sadness of it all is that Mark Drakeford and his socialist autocrats have largely been supported. It has been this public consent that has validated this draconianism.
But Welsh Labour may now have gone beyond the realms of acceptability with its policing of what supermarkets can and can't sell. Supermarkets are not entitled to most of the government support because it isn't mandated to close so the thought of people being unable to buy a book, a bin or a pair of pants has truly wound everyone up. A petition calling for the ban on non-essential goods has already climbed above the 10,000 mark meaning it must now be considered for a debate in the Senedd.
To those outside of Wales thinking we've all lost the plot- some of us indeed have. But not all of us. Increasingly, more of us are waking up from our deep and collective slumber.